Local Families Get School Savvy
Centacare NQ officially opened its doors in Townsville and Ayr for their first School Savvy pop-up shops on Monday, 11 January 2021 and Queensland Country is proud to be a Gold Partner for the inaugural year.
"The school savvy shops are an upcycling initiative aimed at providing affordable school uniforms and supplies for those families most in need", said Centacare NQ Director of Client Services, Stephen Burrowes.
In addition to Queensland Country's financial support of the School Savvy initiative, our Community Volunteer Program has given staff the opportunity to show their individual support for this worthy cause.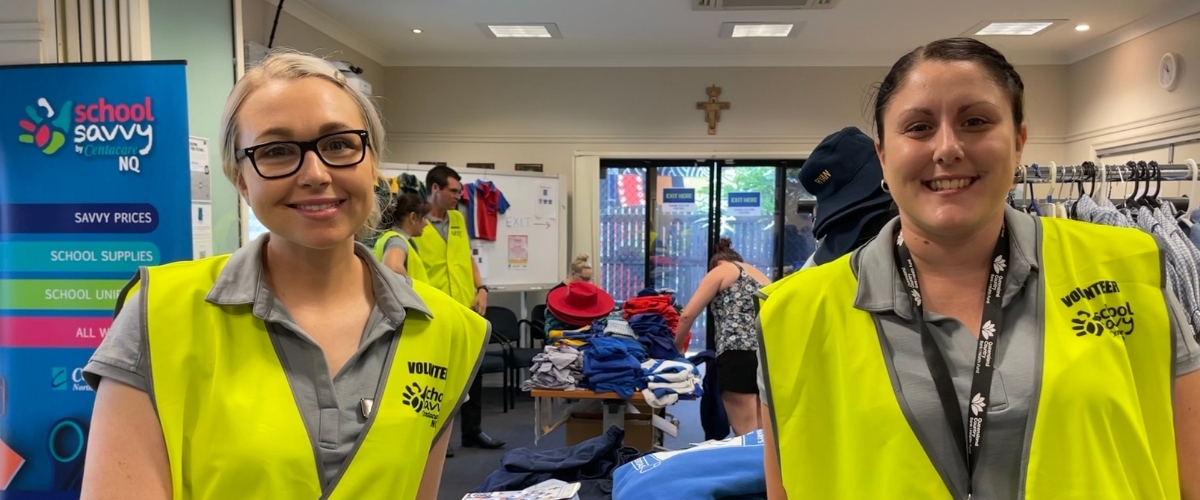 All Queensland Country employees are entitled to up to two days paid volunteer leave annually, and we had a number of staff support School Savvy by volunteering to sort, wash and fold in the lead up to the shop opening, and provide customer assistance in the pop up shops since they opened on Monday.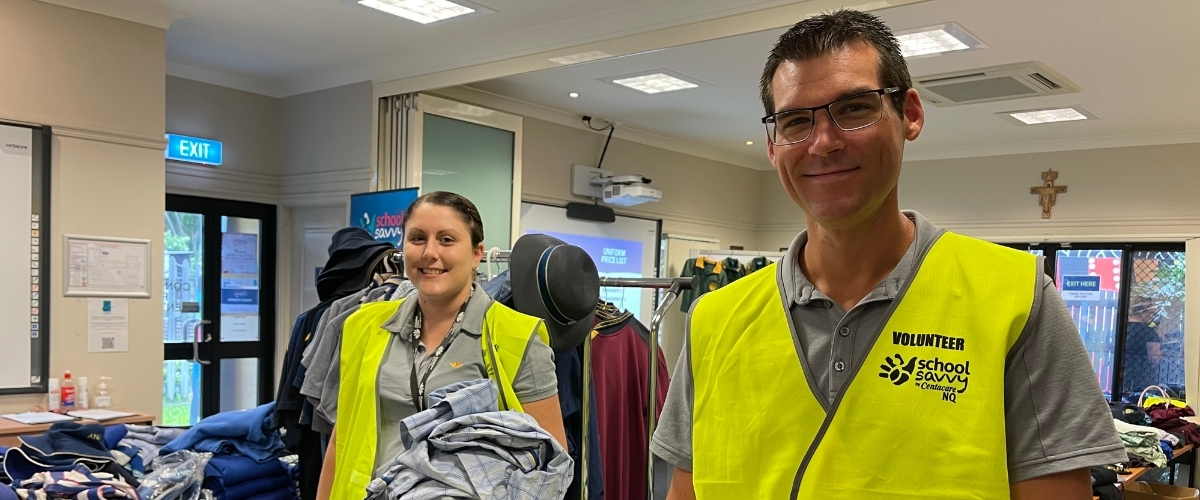 We've seen families from all backgrounds make use of the shop, from those in real need to those who are trying to manage the family budget with multiple children to clothe for school. We've shared the excitement with Preppies getting ready for "big school", empathised with those who don't want holidays to end, and felt the gratitude from parents leaving with a boxful of affordable school supplies.
For a number of the staff who have volunteered, it's given a real insight in to other areas of the community that they wouldn't usually see and made them think of other ways they can engage and help families, and that is a brilliant outcome for our Community Volunteer Leave Program.
It has also brought together staff from various departments of the Bank and Health Fund, working outside of our usual work environment with a shared purpose and strengthening internal relationships.
Since the inception of the Community Volunteer Program in January 2019, Queensland Country staff have volunteered over 600 valuable hours in their local communities, despite the restrictions imposed by the COVID pandemic in 2020. The Community Leave Program has enabled our organisation to make a meaningful contribution to the communities in which we live and work that extends beyond meeting a Corporate Social Responsibility indicator, and undoubtedly contributes to our strong internal culture and exceptional service we offer our Members.
Donations of school uniforms and school supplies will continue to be accepted right throughout January. Donations can be dropped off at Centacare NQ during opening hours.
The pop-up shops are open Monday to Friday, 10.00am to 2.00pm throughout the rest of January, or until items are sold out. All items including school uniforms range from 50c to $6.