$2.5 MILLION
Injected back into
regional QLD since 2005

COMMUNITY IMPACT
All throughout QLD from
Weipa to Koralbyn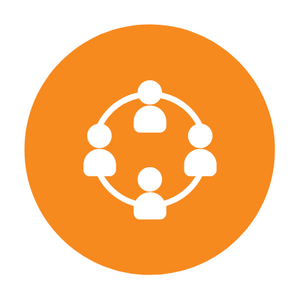 MEMBER-OWNED
Supporting our Members
and our communities
Queensland Country Good for Good Community Grants is our way of providing a helping hand to community groups across Queensland. We use profits made from our banking business to put back into the community so that the communities that support us, can deliver on projects that support the community. In other words, 'Good for Good'.
Eligible not-for-profit organisations are invited to apply for funding of between $5,000 and $30,000 to deliver projects that make a practical difference to the lives of people in Queensland communities - projects that help Queenslanders 'live better'.
We're looking to support projects that enable people to participate, experience, grow, learn, reach out, connect, make a difference and be safe.
The 2022 Queensland Country Good for Good Community Grants has a total funding pool of $100,000. Successful organisations have six months to spend the funding and complete the project.
Queensland Country Good for Good impact on our local communities
Important Steps for Applications
Clear instructions – Only apply online PDF with questions and information to assist applications:
Step 1. Read the grant guidelines to understand the type of projects we are looking to support and if your community group is eligible to apply.
Step 2. Download our application preparation guide to assist with application preparation, this document will help guide the collection of information and collaboration.
Step 3. Start your application, keeping in mind that you must complete it all at once so preparation is key!
Tip: Speak to the Branch Manager at your closest Queensland Country branch about your project if you would like any help or guidance regarding your project.
Terms and conditions apply. Applications close 5.00pm Sunday, 31 July 2022.