$2.5 MILLION
Injected back into
regional QLD since 2005

COMMUNITY IMPACT
All throughout QLD from
Weipa to Kooralbyn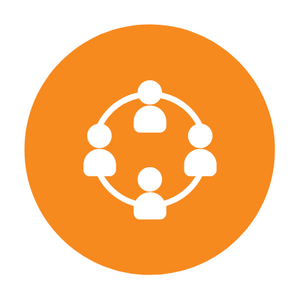 MEMBER-OWNED
Supporting our Members
and our communities
Queensland Country Good for Good Community Grants is our way of providing a helping hand to community groups across Queensland. We use profits made from our banking business to put back into the community so that the communities that support us, can deliver on projects that support the community. In other words, 'Good for Good'.
Eligible not-for-profit organisations are invited to apply for funding of between $5,000 and $30,000 to deliver projects that make a practical difference to the lives of people in Queensland communities - projects that help Queenslanders 'live better'.
We're looking to support projects that enable people to participate, experience, grow, learn, reach out, connect, make a difference and be safe.
Applications for the 2023 round have now closed.
Queensland Country Good for Good impact on our local communities
2023 Good for Good Community Grant recipients announced
This year, we had a record number of applicants, making it a tough decision for the selection committee. There were plenty of fantastic projects pitched to us from a variety of locations across Queensland, each unique in its own way.
The committee carefully considered how each applicant's proposed project would support their community to continue to grow and thrive, across each of our five pillars of sport and recreation, health, education, environment, and arts and culture.
We're very pleased to assist these groups and can't wait to see their finished projects!
Cairns BMX Club Inc
Cairns
Extension of current BMX track beyond the finish line area to create a safer track for riders to navigate and reduce erosion to the track.
Queensland Youth Services Inc
Mount Isa
Construction and establishment of a Youth Shed to create a space where young people can engage in cultural knowledge (making of artefacts), and/or learn basic carpentry skills to upcycle old furniture or make household items for their family or self. e.g. bookshelves, coffee table, side table etc.
Burdekin Singers & Theatre Co
Ayr
Installation of a big fan in the annex of the Burdekin Singers venue to create a more comfortable environment for local schools and community groups who use the venue.
QWCA Bowen Branch
Bowen
Installation of external aluminium blinds to provide more shade to the building and create a cooler, more comfortable environment for community groups who use the venue.
Road Accident Action Group
Mackay
Creation of road safety messaging, which encourages safe driving in the region and focuses on the causes of these accidents. Messaging will be communicated through radio and social media advertising to raise more community awareness.
Proserpine Youth Club Inc
Proserpine
Replacement of furniture that was lost years ago when Cyclone Debbie hit. The current donated furniture has started to deteriorate and requires replacing. Restoring this space will give the youth a sense of belonging and an inviting space to be in.
Capricornia Catchments Inc
Rockhampton
Purchase machinery to establish a mobile plastics recycling/repurposing workspace. This machinery will enable recycling and repurposing of plastic waste including plastic bottle top lids and other suitable plastics to create positive long-term effects for the environment.
Althea Projects Inc
Townsville
Installation of external security cameras and security screens, and purchase of a number of trauma-focused resources, such as a sensory swing, calm down bottle, and countdown timer, to assist with residential foster care of youth.
Equipping for Life Limited
Brisbane
Purchase of a secure storage trailer to transport and house rugby league equipment, mountain bikes, camping gear and other sporting equipment for disadvantaged and at-risk school students to make it easier for students to participate in outdoor activities.
Days for Girls Australia Ipswich Team
Ipswich
Creation of handmade, reusable menstrual kits for young girls. The kits are made up of sewn components of shields made from 100% cotton fabric with a waterproof layer. The liners are made from flannelette. The waterproof carry pouch is made from PUL and the transport bag into which all components are packed is also made from 100% cotton, with ribbon straps to enable the bag to be used as a small backpack. This provides companionship, support, confidence building and conversation amongst a diverse group of women who have all had very different life experiences.
SevGen Indigenous Corporation
Sunshine Coast
Commencement of Galeru Events Hub Stage 1 project, which is part of a 5 stage rollout of the events hub area on Galeru. Galeru is our Charity's Native Foods Orchard. The events hub is the gathering space on Galeru where the SevGen community can gather and host other groups who visit for food-tourism, edu-tourism, agritourism, and cultural-tourism.