Our Directors
Queensland Country's Board of Directors
Christine Flynn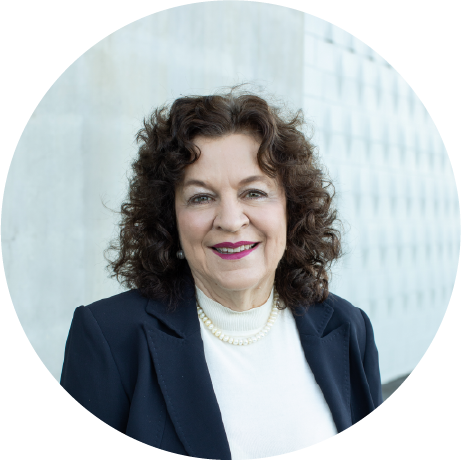 Chair
BA; DipEd; FAICD; MAMI
Christine is an experienced Board Chair and Director, and executive leader, recognised for her capabilities in Board governance, organisational strategy, strategic risk, and leadership. Christine is an accredited facilitator for the Australian Institute of Company Directors and also serves as a Director on the Board of the International Research Society for Public Management, and a Director of Connexity Ltd, a small consulting firm. Christine has held roles as a senior executive in the public service and past board roles including as President of Institute of Public Administration Australia (Queensland), Member of the Audit and Risk Committee of the Queensland Audit Office, and the QUT School of Business Advisory Board. Christine was formerly the Chair of the Board of Queenslanders Credit Union until 2018 when it merged with Queensland Country Credit Union (now Queensland Country Bank.), and previous Director of Queensland Country Health Fund Ltd.
Lewis Ramsay

Deputy Chair
B Bus (Com); MBA; GAICD
A fifth-generation Townsville resident, Lewis is a former General Manager of the Townsville Bulletin and surrounding regional newspapers. Lewis has also worked for the Federal Government in Canberra (Tourism portfolio), served as the Commercial Manager for the North Queensland Cowboys and the Brisbane Broncos Rugby League Clubs, and spent nearly two years as Director, Commercial of Brisbane Marketing (Brisbane's Office of Economic Development.) Over the past 15 years he has held Director positions on a range of local boards and committees including Queensland Country Health Fund Ltd, Mater Health NQ, the Townsville Water Security Taskforce and as Chair of the Townsville City Deal Stakeholder Reference Group. Lewis currently holds a non-executive Directorship with the North Queensland Cowboys where he has sat as the current Board Chair since 2020.
Gregory (Greg) Nucifora
B Com; CA; GAICD
Greg is a private client advisor with Bell Potter Securities in Cairns. Greg has extensive Board experience, including current appointments as Director on the Board of the Australian Reinsurance Pool Corporation, Director and Finance & Performance Committee Chair of the Cairns and Hinterland Hospital and Health Board, Chair of St Michael's Parish Finance Committee, Gordonvale, Chair of the Catholic Development Fund for Diocese of Cairns, and Chair of the Finance and Audit Risk Management Committee for Tourism Tropical North Queensland. Greg was formerly Chair of ECU Australia Ltd, which merged with Queensland Country Credit Union in April 2017. Greg was previously a Director of Queensland Country Health Fund Ltd.
Patricia O'Callaghan
B Com; GAICD
Patricia is the Chief Executive Officer of Tourism and Events Queensland. Patricia's diverse career includes four years heading up the Mount Isa Chamber of Commerce, four years as the General Manager of Tourism and Events at Townsville Enterprise, and five years as the CEO of Townsville Enterprise. Patricia has been awarded during her career the Young Manager of the Year through the Australian Institute of Management and the Australian Financial Review Young BOSS Executive of the Year, and is a graduate of the Australian-American Young Leadership Dialogue. Patricia was previously a Director of Queensland Country Health Fund Ltd.
Karen Read
B Bus; FCPA; GAICD; MAMI
Karen is a senior finance and commercial executive and has extensive experience within the mining and resources sector with a career spanning 30 years. From 2014 to 2017, Karen was employed as the Chief Financial Officer for Premise, a consulting, engineering, and project practice. Karen has extensive Board experience including the following current positions: Director of Mount Isa Water, Director of Queensland Country Health Fund Pty Ltd, Director of Wesley Research Institute , Director of Isa Rodeo Limited, Member of the Copperstring 2032 Regional Reference Group, and Deputy Chair of NQ Branch Council of CPA Australia.
John Weier
Dip FS; GAICD; FAMI
John is an Ipswich local who began his career in the credit union industry at the Coal Miners Credit Union (later Discovery Credit Union) in 1980, before being appointed General Manager in 1981 and holding that position for 27 years. Discovery Credit Union merged with Queenslanders Credit Union in December 2007, and John led Queenslanders Credit Union as Chief Executive Officer from January 2008 until the merger of that organisation with Queensland Country Credit Union in April 2018. John remains actively involved in the Ipswich area through his membership of various sporting and community groups.
Karl Grant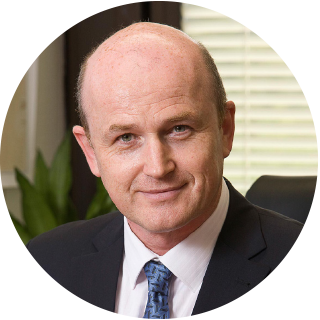 MBA, GAICD
Karl is an experienced Executive and Director with a background in technology and cyber security. Karl was previously CEO of one of Queensland Country Bank's primary technology providers, Data Action Pty Ltd, and a Director at key digital supplier Fusion Enterprise Pty Ltd. Prior to this time Karl spent nearly two decades at the US multi-national company, HP (Hewlett Packard), in various national and international roles across many sectors, including Banking and Financial Services.
Our executive team
Our General Management team.
Aaron Newman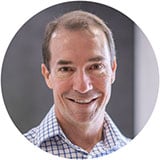 Group Chief Executive Officer
Aaron has extensive experience in the banking and health fund industries. Commencing his career in banking at 18, Aaron has worked at Westpac, Metway Bank (which is now called Suncorp), and Bank of Queensland before settling in at Queensland Country in 2004. Aaron was appointed to the position of General Manager Health Insurance in 2007, and became the CEO of the Health Fund in January 2017.
Over the years, Aaron has been actively involved in developing long-term strategy for both Queensland Country Bank and Queensland Country Health Fund, with both organisations seeing strong, sustainable growth as a result of his strategic leadership.
Aaron serves as a Director on the Board of Members Health Fund Alliance, an industry representative body for Health Funds. He is a firm believer in the Member-owned structure where the shareholder is the customer, and giving back to the community.
Petrice Gould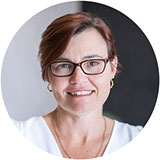 Chief Financial Officer
Petrice has been with Queensland Country since April 2002, when she joined as a Contract Accountant. In January 2003 she took up the role of Financial Controller and then moved into the Chief Financial Officer position in November 2007. Petrice studied commerce at JCU, becoming a CPA qualified accountant in 1999. Her career started in public practice as a tax accountant, before working overseas in London for two years. She joined Queensland Country upon her return to Australia.
Shawn Anderson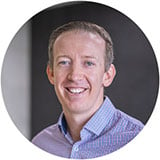 Interim Chief Transformation Officer
Shawn has been with Queensland Country since October 2001 where he started out on a traineeship through Torgas at the Aitkenvale Branch. In early 2005 Shawn moved into the Credit Department to take on the role of Loans Securitisation Officer which he held for approximately two years. In mid-2007 Shawn moved into the Assistant Credit Manager role which he held for 18 months and then into the Credit Manager role which he held until February 2015. In February 2015 Shawn was appointed to the position of General Manager Support Service, a role which he had been relieving in for the last 18 months.
In September 2015 Shawn moved into a secondment role of General Manager Business Transformation to project manage the migration to the Data Action Core Banking system, before moving into the role of Executive Manager Corporate Services.
Andrew McArdle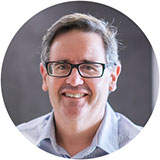 Executive Manager Retail Banking
Andrew McArdle joined the team in September 2015 as the General Manager for Retail Banking. Prior to joining us, Andrew worked as the General Manager for Sales and Distribution with another Queensland based financial institution for the past 2 and a half years and has many years' experience within the banking industry working in a variety of roles including Retail Banking, State Office Management, Strategic Planning, Operations, Regulation, Compliance and Lending both Commercial and Retail. Andrew completed his degree in 1993 and his CPA qualifications in 1999.
Glenn Seri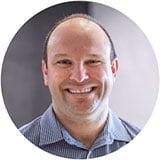 Executive Manager Queensland Country Health Fund and Chief Technology Officer
Glenn has worked in a diverse range of General Management roles throughout Queensland Country. He has held Executive Management responsibilities for Queensland Country Health Fund since April 2019 and accepted the additional portfolio of Information Communications Technology (ICT) in February 2021. With previous experience in Credit, Property, Transactional Services, ICT, Branch Operations and the SmartBudget product, he has proven himself as both a versatile and highly capable leader.
Glenn also has a history of making significant contributions to the organisation, having assumed responsibility for project managing both the construction of the Queensland Country Centre in Townsville in 2014 and the successful merger with Queenslanders Credit Union in 2018. With an eye for opportunity, Glenn also led a project to commercialise and improve Queensland Country's long term flagship product, BillPaying, to form a joint venture company which saw the product relaunched as the new and improved SmartBudget. Glenn became the CEO of this joint venture, putting his MBA from James Cook University to good use.
__PRESENT
Dylan Dixon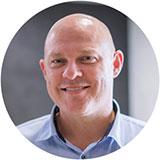 Executive Manager Corporate Services
Dylan commenced with Queensland Country as a Branch Manager in May 2011 following seven years with a major bank. With a strong background in lending, Dylan moved into a management position with our Head Office in October 2013. Since that time, he has held roles within the organisation including; Product Manager, Head of Credit and Fraud, Acting General Manager Support Services and more recently has been appointed to the position of Executive Manager Corporate Services in May 2019. In his current role, Dylan holds responsibility for Credit, Fraud, Member Support, SmartBudget, Property and Projects.


__PRESENT
Katherine Brennan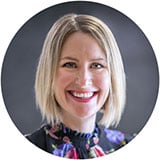 Executive Manager People and Culture
Katherine has been with Queensland Country since July 2007, when she joined as General Manager Human Resources. After taking parental leave and moving back to her home town of Brisbane, Katherine returned to work with Queensland Country in a part time capacity as Human Resources Management Consultant. In April 2019, she rejoined the executive team as Executive Manager People & Culture. Katherine holds two degrees from Griffith University, a Bachelor of Behavioural Science and a Bachelor of Psychology (Honours). Following her registration with AHPRA as a Psychologist, she commenced her career as a Consultant Psychologist working with a wide variety of clients across almost every industry sector.