A Charity that is so much more than just a House.
Mackealie Twidale has spent most of her childhood in and out of hospitals. For years, Mackealie was misdiagnosed with various illnesses, but a mother's instinct knew there was something else not right.

At the age of six, Mackealie's Mum, Leonie requested a chest X- ray for her daughter, and following multiple tests, she was finally diagnosed with Pulmonary Ciliary Dyskinesia (PCD).
A rare genetic disorder that only affects 10 other children in Queensland. After having previous medical care in Brisbane, Leonie and her husband, Danny, knew of the Ronald McDonald House. However, it wasn't until they decided to move to Townsville for Mackealie's treatment that they started to utilise the charity's programs.

Before the Ronald McDonald Family Room was implemented close to the children's ward at the Townsville Hospital, Leonie described hospital as a stressful, sterile environment.

"When you're on the ward with a very sick child, you're always watching machines," she said. "You consciously don't know that you're doing it, but you are."
"Once the Family Room was completed and we were able to utilise this beautiful space away from the ward, our time at hospital each few months dramatically improved," Leonie said.

"It's a different feel in the Family Room, you go down there, and everyone is more relaxed. The volunteers are just wonderful, it's really like a home, not a hospital." said Danny.

Now fifteen, Mackealie is a high school student and the Family Room allows her friends to visit, play video and board games as well as bake cookies and cakes with the volunteers.

In between treatments, the Twidale's also use the Ronald McDonald Learning Program which gives Mackealie free tutoring services.

"She misses so much school and although she goes to the hospital school, she can only do so much," Leonie said. "To have a dedicated tutor to catch Mackealie up on her schooling through the Charities Learning Program is such a weight off our shoulders, and we just love our tutor Sue."

One of the program highlights for the Twidale's was their time spent at the Ronald McDonald Family Retreat in Palm Cove which gifts families with a seriously ill child a week's holiday.

Leonie said having a big family makes it hard to go away together, meaning they hadn't been on a proper family holiday in years.

"A holiday to us is fantastic because we just don't take them, it's too hard," she said. "The timing [of the retreat] was perfect for the whole family.
"Danny was able to take time off work so we were all able to go."

During their week away the Twidale's made the most of what Palm Cove had to offer.

"Although the weather wasn't the best, we were still able to do so much," said Leonie. We went go carting and loved it," "We actually stayed there all day.

In addition to this, the family also ventured to Port Douglas and the Daintree Rainforest which was a first for everyone. All of this thanks to the generosity of RMHC North Australia and the local community supporting their programs.
Although PCD is currently incurable, Mackealie, Leonie and Danny are so thankful for all of the Ronald McDonald House Charities programs they have been able to utilise as a family.
"It would be so much more difficult and stressful without them," she said
"There would be no breaks in the pressure. "They've really helped Mackealie, and they've given her back some normality."
For more information on any of the Ronald McDonald House Charities programs, please visit www.rmhc.org.au/na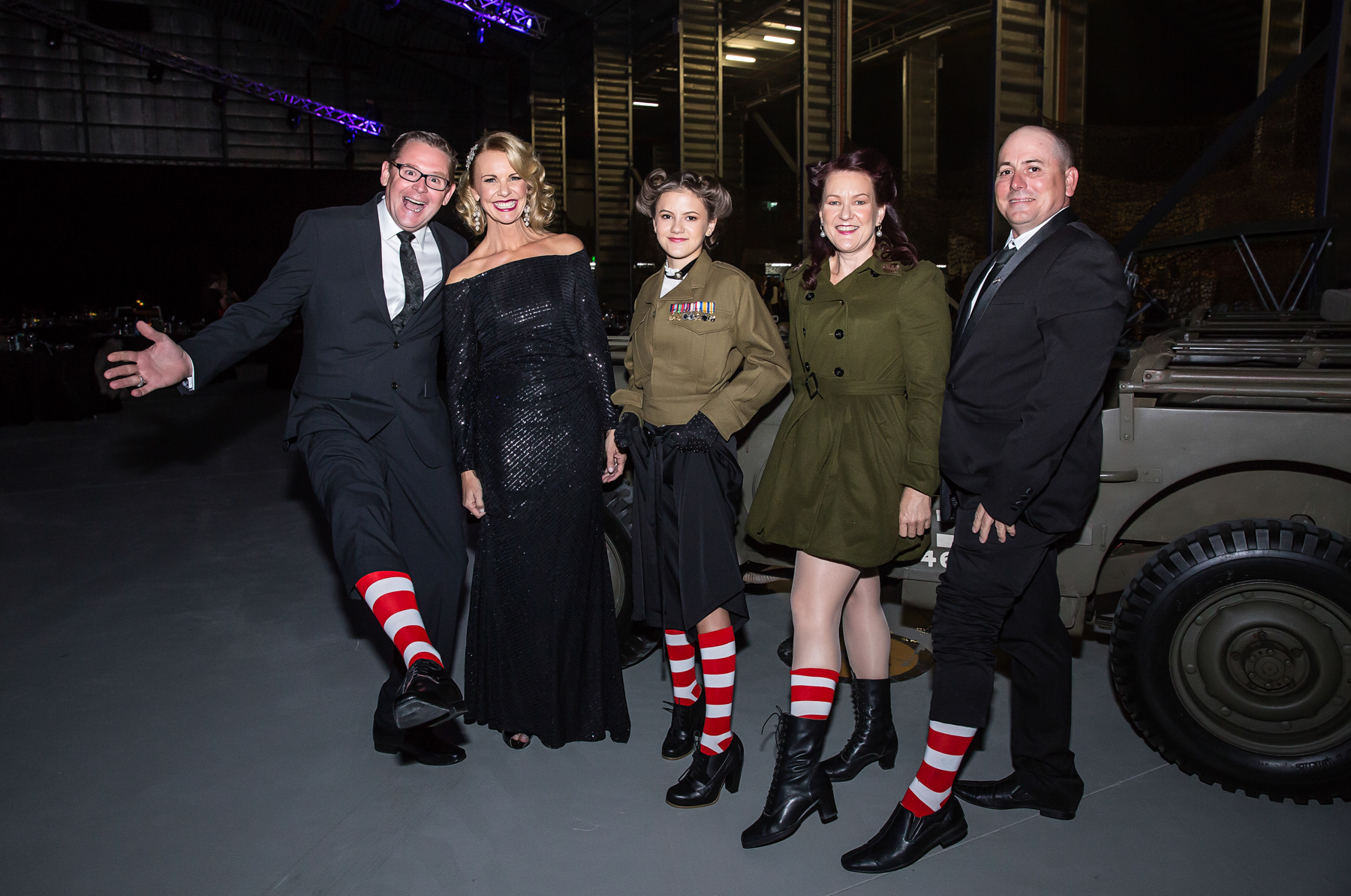 The Twidale Family at this year's Ronald McDonald House Charity Gala Ball Emcees Minty – Triple M (left) and Jo Desmond - Channel 7 (left), Mackealie, Leonie and Danny Twidale