Leading the way in workplace gender equality
This International Women's Day, Queensland Country Credit Union is once again celebrating their recognition as an Employer of Choice for Gender Equality.
We're one of only 11 organisations across Queensland to be awarded the prestigious citation, which recognises active commitment to achieving gender equality in the workplace.
Queensland Country CEO Aileen Cull said this was the ninth time the Credit Union had received the citation, which covers a range of strict criteria including leadership, learning and development, pay gaps, flexible working and other initiatives to support family responsibilities.
"I am so proud of our supportive and inclusive culture at Queensland Country and our commitment to driving the gender equality issue," Ms Cull said.
"One of our big achievements for 2018 was to reduce the gender pay gap in management roles to 1%, when the average for financial institutions of our size is a staggering 43.2%," she said.
"Women account for 54% of leadership roles in our organisation, against an average of 40.7%.
"We have also been focused on eliminating discrimination, particularly in relation to family and caring responsibilities for both women and men, with flexibility being an increasing focus for many employees.
"Achieving equality is important for workplaces not only because it is 'fair' and 'the right thing to do', it is also vitally important to the bottom line of a business and the productivity of our nation."
Workplace Gender Equality Agency Director Libby Lyons said every employer committed to gender equality embarks upon their own unique journey towards achieving equal participation by women and men in the workplace.
"The Employer of Choice for Gender Equality citation provides a rigorous and sophisticated roadmap to guide employers along the path," Ms Lyons said.
"We have awarded a record number of citations this year and what unites them is their determination and commitment to achieving workplace gender equality," she said.
"I congratulate all of these organisations for being agents of change, leading the way forward for other Australian employers to follow."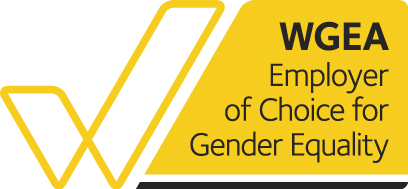 ---
Interested in learning more about careers at Queensland Country? Discover more here.