In February 2020 we took the exciting step to transition from a credit union to a member-owned bank.
This transition will mark an important milestone in our history as a member-owned financial institution and will help secure our future. It will enable growth in our existing markets and open opportunities to attract more Members throughout Queensland, helping us transform more people's lives through better financial and health services.
We believe all Queenslanders should be better off, from a financial and health perspective.
What you need to know

We'll have a new name, but you'll see the same friendly faces
A change in name doesn't change the people that currently assist you with your banking and insurance needs.
We'll remain committed to our Members
We will remain member-owned and therefore we will continue to have our Members at the centre of everything we do.
We're keeping the best bits of who we are now
The organisation, our mutual operating structure, our core values, our commitment to Members and our communities won't change.

Growth will help us remain competitive
A change to member-owned bank will allow us to grow which will enable us to offer more competitive banking services.
Why member-owned bank?
Research has shown that changing to become a member-owned bank can help Queensland Country address five key areas that have affected our industry in recent years. These five areas are:
Relevance

There has been a gradual loss of understanding in communities of what a credit union is and does, particularly with people below 40 years of age.

Understanding

Of those who are aware of credit unions, many have a perception that we don't provide a full range of banking products.

Restricted

There is often a perception that you must live in a certain area or work in a specific occupation to bank with a credit union.

Security

Despite operating under the same prudential standards as the big banks, many people have a perception that credit unions aren't as secure as 'banks'.

Ageing

The credit union industry as a whole has an aging member base. To remain competitive we need to ensure we remain relevant to younger consumers.
Almost 30 other Australian credit unions have made the same transition to become member-owned banks in recent years, with most reporting positive membership growth and an improved understanding of the full range of products and services they provide as a result of the change.
Changing to a member-owned bank will help change people's perception of our capabilities in many of the important factors when choosing a financial institution.
The Benefits
Our research* indicates there will be a number of benefits associated with our transition to a member-owned bank. For the organisation, it will increase our ability to attract new Members, particularly amongst younger age groups who may currently not consider using a credit union as their main banking provider. Specifically, the research found:
32% of members of the general community said they would be more likely to deal with Queensland Country as a bank rather than a Credit Union.
The non-Members most likely to choose Queensland Country as a bank were people aged 18 to 40 years.
For Members, this growth will help us remain competitive and able to continue delivering a quality range of banking products and services. As more Members discover the Queensland Country difference, our organisation will grow stronger and more capable of meeting the ever-changing demands of new and existing Members alike.
*Queensland Country Credit Union – Brand and Financial Status Study 2014
What's in a name?
Our new name will be Queensland Country Bank*; a nod to our heritage while paving the way for a brighter future where more Queenslanders can benefit from the hospitality and great service that comes with our member-owned structure.
What's in a logo?
Our transition to a member-owned bank will see us adopt a new logo that represents what is important to us as an organisation.
Although the Queensland Country Health Fund name (ABN 18 085 048 237) will remain the same, the logo will be updated to reflect the alignment of our brands.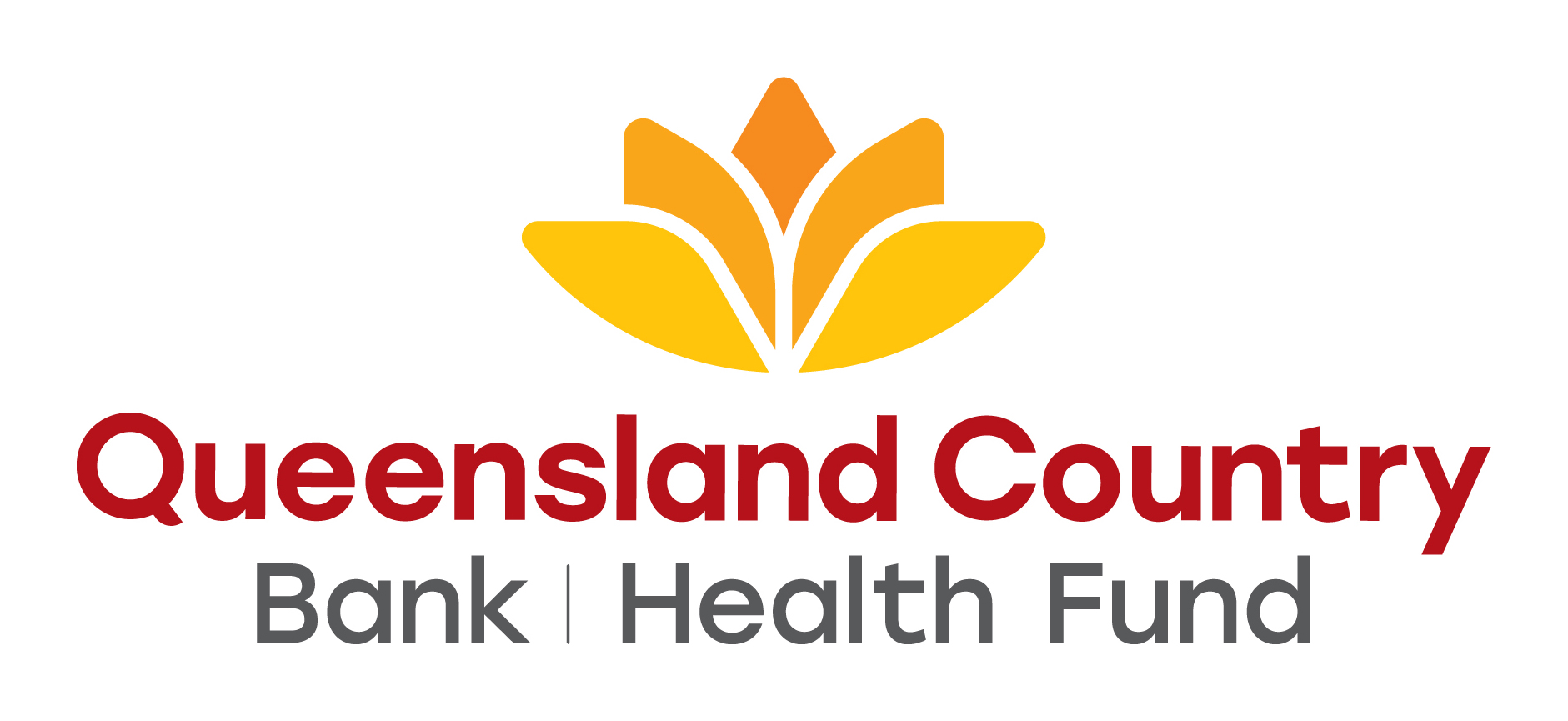 Find Out The Story Behind Our New Look
Health insurance is provided by Queensland Country Health Fund Ltd ABN 18 085 048 237. Deposits and loans are provided by Queensland Country Credit Union Limited ABN 77 087 651 027 AFSL/Australian Credit Licence 244 533 T/A Queensland Country Bank. Neither entity is responsible for the other.